3D2N KUALA LUMPUR PACKAGE
3D2N KUALA LUMPUR PACKAGE
(HOTEL + TRANSFERS + TOUR)
code- SI08
Travel Period: Until March 2020 (Except Peak Dates and Holidays)
Inclusions:
3D2N Hotel Accommodation with daily breakfast
Complimentary Half day city tour (SIC)
Round trip Airport Transfers – SIC (8:00am-10:00pm)
Itinerary:
Day 1: Arrival, Meet & transfer to hotel
Day 2: Breakfast, King's Palace, National Monument, Independence Square, KL Twin Tower (photostop), Chocolate Wholesale Shop. Pass by at National Mosque, National Railway Station, High Court, KL Tower. Photo-stop at KLCC Petronas Twin Tower
Day 3: Breakfast, Hotel check-out then transfer to airport for return flight
Important Note:
>Malaysia Federal Tourism Tax NOT included RM10/room/night to be settle upon check-in.
> Room rate is based on cheapest room category hotel check-in is 3:00pm and check-out is 12:00pm
> Rate is valid for Filipino passport holders only
> Rates are STRICTLY not valid during Fair/Event/Peak Period. Other block out dates& surcharge will be advised upon booking confirmation.
> Services not utilized are Non-Refundable.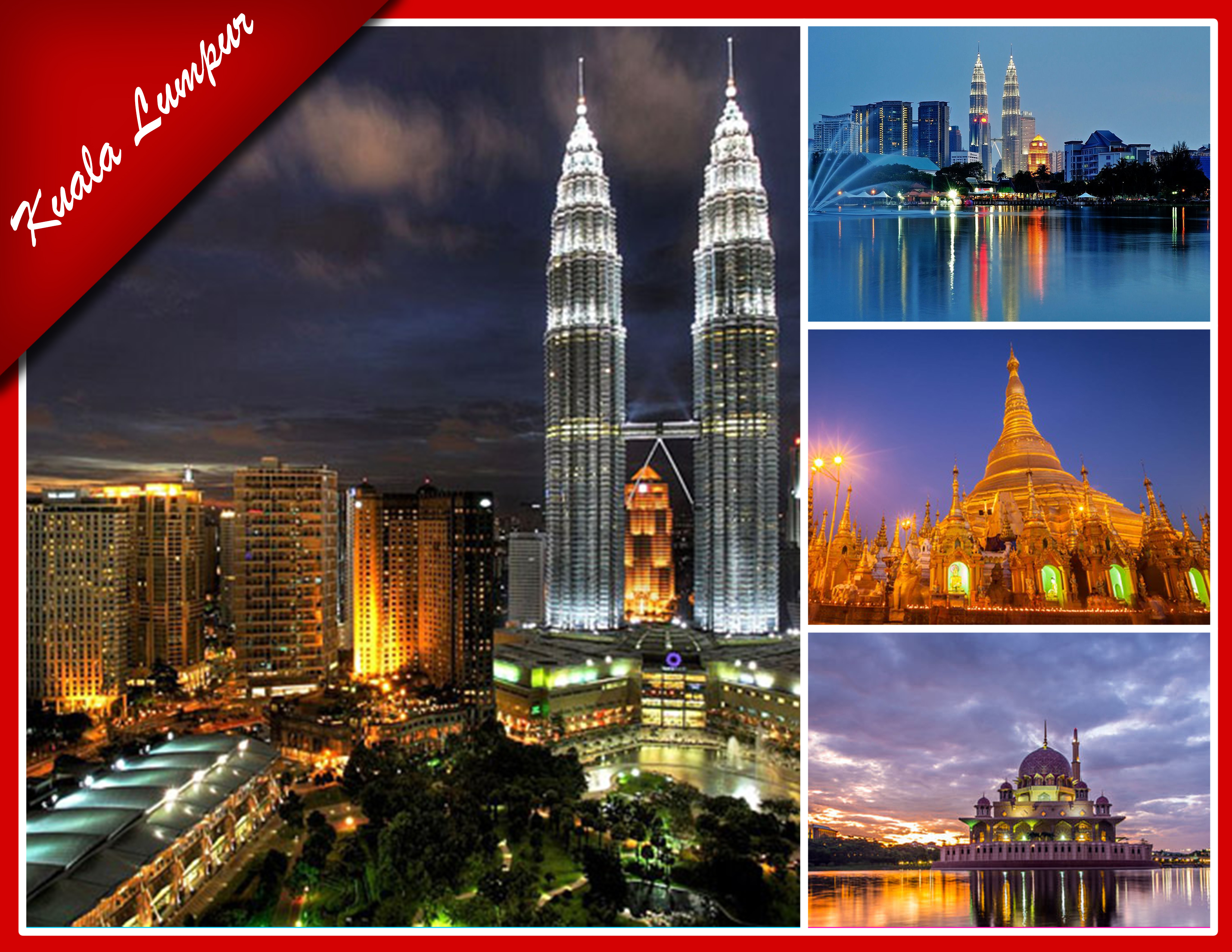 Travel Period: April 1 – September 2021
(Except Peak Dates and Holidays)
Hotel Name

Category

Travel Validity

Published Rate per Person

Extension Night

ADULT

3D2N Package

Twn/Dbl

Child no Bed, no breakfast

Arenaa Star Hotel or similar

3-star

Apr 1 – Sep 30

3,499

1,999

950

Hotel Sentral or similar

3-star

Apr 1 – Sep 30

3,699

1,999

1,000

My Hotel Bukit Bintang

2-star

Apr 1 – Sep 30

3,999

1,999

1,150

Pacific Express Hotel Chinatown or similar

3-star

Apr 1 – Sep 30

4,550

1,999

1,400

PNB Perdana Hotel & Suites or similar

4-star

Apr 1 – Jun 30

4,899

2,200

1,700

Jul 1 – Sep 30

5,299

2,400

1,900

Child with bed (w/ breakfast)

same as adult

Same as adult

same as adult

OTHER HOTELS AVAILABLE BY REQUEST

Note: Additional P900/person for Special Transfers (10:00pm – 7:00am) and P1,000/person for Foreign Passport holders
| | | |
| --- | --- | --- |
| Optional Tour (per person) – Descriptions on the next page | Adult | Child (2-11 y.o.) |
| Country Side and Batu Caves Tour: Royal Selangor Pewter factory, Batik Factory showroom and Batu Caves (8:30am-12:00pm or 1:30pm-5:00pm) | 1,480 | 1,090 |
| Genting Highlands Tour: Genting Skyway, Enjoy Free time for shopping, dining and gaming. Note: Theme park is closed for refurbishment (8:30am-5:30pm) | 2,199 | 1,480 |
| Historical Malacca Tour: St. Peter's Church, Portuguese Settlement (photo-stop),  Dutch Square, Old Malacca Town, Ruins of St. Paul's Hill (8:30am-4:00pm) | 3,150 | 2,750 |
| Putrajaya and Agriculture Heritage Park Tour (4 hrs) | 2,799 | 2,050 |
| Sunway Lagoon Theme Park (06 park, Day Trip) – Except Tuesday (8:30am-5:00pm) | 3,400 | 3,150 |
Note: Optional tour can arrange2weeks prior the travel date
Pick-up/Drop-off point at hotel lobby or hotel nearby meet-up point
ALL RATES/ITINERARY ARE SUBJECT TO CHANGE WITHOUT PRIOR NOTICE
TOUR DESCRIPTIONS
Country Side and Batu Caves Tour (8:30am-12:00pm or 1:30pm-5:00pm)
Our first stop at the Royal Selangor Pewter will feature the largest and most modern pewter factory in theworld, reputed internationally for its high quality and craftsmanship. Next we stop at Batik Factory – see howBatik is designed and printed. Our last stop will be at the limestone hills of Batu Caves that comprises ofthree caverns and several smaller caves. It is the shrine of Lord Murugah, a Hindu deity – a flight of 272steps lead up to the temple cave. Another cave, called the museum cave, is filled with images of deities andmurals depicting scenes from the Hindu scriptures.
Genting Highlands (include 1 way cable car) (8:30am-5:00pm)
Amidst the freshness of cool, crisp mountain air about 6,000 feet above sea level, lies Malaysia's only casinoresort. Stop at cable car station and take a skyway cable car ride, with a sky above you and a tropicalrainforest below, ride up to the hilltop on the longest and fastest cable car in Southeast Asia. Fringed by oneof the oldest tropical jungles in the world, you can try your luck at Blackjack, Keno, Roulette or a host of
other casino games.
Putrajaya & Agricultural Park Tour (4hrs. tour)
The journey from Kuala Lumpur to Putra Jaya takes approximately 50 minutes via the highway. Our firststop will be Taman Warisan or Agricultural Heritage Park – a living museum for mango, rubber, coca, palmoil, durian, jackfruit, herbs and etc. A demonstration on the entire rubber-manufacturing process from thetime it is tapped and churned out as fully smoked sheets will be shown during the tour. Next proceed toPutra Jaya Government Centre, there are numerous new government complexes located in this newtownship. The most imposing structure in Putrajaya is the thin pinkish Putra Mosque. Standing besideDataran Putra and facing the Putrajaya Lake, it incorporates architectural elements from Turkestan,Kazakhstan and Morocco. Another eye-catching building is the Prime Minister's office – Putra Perdana. Otherinteresting places are Putra Bridge, Prime Minister's residence.
Sunway Lagoon Theme Park (05 park, Day Trip)
Spanning over 80 acres, Sunway Lagoon draws fun seekers from all over with its reputation as a themelands, each boasting their own exciting attractions. There are Adventure Park, Wild Wild West Water Park,Surf Beach and Elephant Walk. A place where you will take home more than just memories. The Lagoon'smascot, captain quack, walks around the entire Lagoon spreading his contagious energy and merriment tothe visitors, while they enjoy the daily shows and many exciting activities.
Historical Melaka Tour (8hrs. tour)
Remember Malacca, where it all began. It takes approximately 2 hours to reach the old historical city, with ashort refreshment stop. The history of the Peninsular Malaysia is said to have begun here, the greatest seaport where the Portuguese, Dutch and English tool turns to capture this once powerful and prosperoustrading post.
PLACE OF INTEREST:
 St.Peter's Church – Roman Catholic Church build in 1710 (Visit Stop)
 Portuguese Settlement (Photo Stop)
 Dutch Square – Stadhuys/Christ Church/Queen Victoria Fountain (Visit Stop)
 Old Malacca Town – Jonker Street
 Harmony Street
 Ruins of St. Paul's Hill – A'Famosa
Kuala Lumpur Night Tour + KL Tower Ticket (4hrs tour PM Tour)
A tour to the open air bazaar of Chinatown, stroll through its popular night markets; where the locals engagein hectic bargaining for merchandises spread across the street. Visit Sri Maha Mariammam Hindu Temple-thesmell of burning jasmine, intricate carved deities and the mystical aura combine to give you lastingimpression of this religion. Later proceed to KL Tower (visit stop with entrance).
Sunway Lost World of Tambun
Lost World Of Tambun is Malaysia's premiere action and adventure family holiday destination.
A wholesome family experience awaits you behind our majestic walls with everything you could possibly
want from amusement park rides to eco-adventure thrills!
Inclusive of: Meal coupon (worth RM 30.00 per person), LWOT entrance (access to Water Park, Amusement Park, Tiger Valley, Tin Valley, Petting Zoo)
Kindly complete the information below and send us message or email to mjtravelbuddy@gmail.com to check availability of your booking.
Lead Name or Contact Person: eg. Juan Dela Cruz
How many pax: eg. 4 pax
Travel dates: Oct.  23 – 26, 2019
Preferred Hotel: Hotel Istana
Room type: Twin Sharing x 1
No of adults and child: eg. 2 adults and 2 children
Flight details (Estimated Time of Arrival and Estimated Time of Departure): ETA is 7:05am via 5J563 & ETD is 5:30pm via 5J584
Mobile Number: eg. 0999-888-4444
It is advisable to book 1 month prior to travel date. Once reserved, you may settle your payment to MJTB bank accounts.
After payment, immediately forward the PROOF OF PAYMENT or the DEPOSIT SLIP for verification.
After verification, we will finalize your booking. Your tour voucher or booking confirmation will be sent within 2 working days.
BDO Savings Account
 Account Name: MJTB Travel and Tours Services
 Account Number: 004430456804
 Swift Code: BNORPHMM
 Branch: 443 Quezon Ave. San Fernando, La Union Philippines